The time is upon us! Is Chris Pratt our Star Lord? Does Zoe Saldana succeed at being the most feared woman in the universe? Did they screw up Rocket Raccoon? Find out on this episode of Dragon Ball Z!
Anytime a book to movie translation forms perfect harmony, I call thee the Watchman standard. Guardians of the Galaxy well deserves the nomination.
The movie falls on how well each character translates from the comic book- especially with Star Lord and Rocket Raccoon. Deviate too much from the comic book and we riot, a direct translation loses the mainstream audience. We nerds have come to accept that formula.
My first ever encounter with Chris Pratt was during Everwood. It was impossible not to like Bright Abbott. The character that really made him unforgettable, is IQ challenged, Andy Dwyer.
Pratt's metamorphosis as Star Lord is spot on- not cheesy, not silly; funny and strong. He has done Peter Quill justice. Pratt really does embody a superhero actor. Some actors, you hope achieve Hollywood glory. Chris Pratt is one of them- because he can act and it is well deserved.
Growing up as a girl that reads comic books, I take my female characters very seriously. I look at them as my older, cooler sisters. Rogue, Poison Ivy, Wonder Woman, Storm, Jean Grey, Silk Spectre- don't mess with my girls. Don't put out a version of them that's untrue to the comics. Zoe Saldana has big shoes to fill as the most dangerous woman in the world. Gamora's story as the little girl taken in by Thanos can itself be it's own movie. She is deadly, she is bad-ass, and she is not to be taken lightly. In other words, she's the best. Saldana is Gamora. From her facial expressions down to every line, I was thrilled.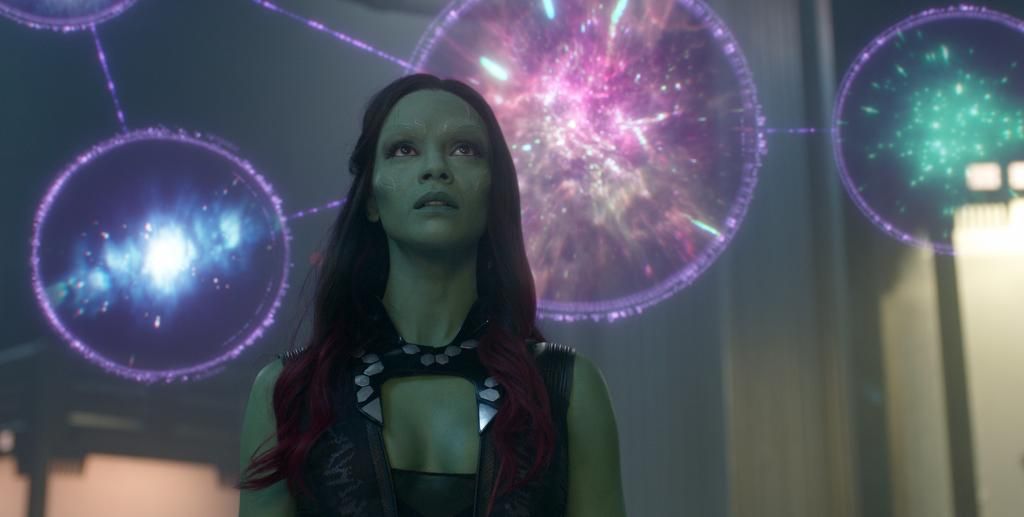 My only slight complaint is with Drax the Destroyer. I would have liked more of his story incorporated into the film. Drax and his family were killed by Thanos and Cronos transfers Drax's soul to a new superhuman body. Drax is well acted and with the exception of his backstory, I am pleased. The fact that we are guaranteed a second Guardians movie leaves me to believe he will be explored later.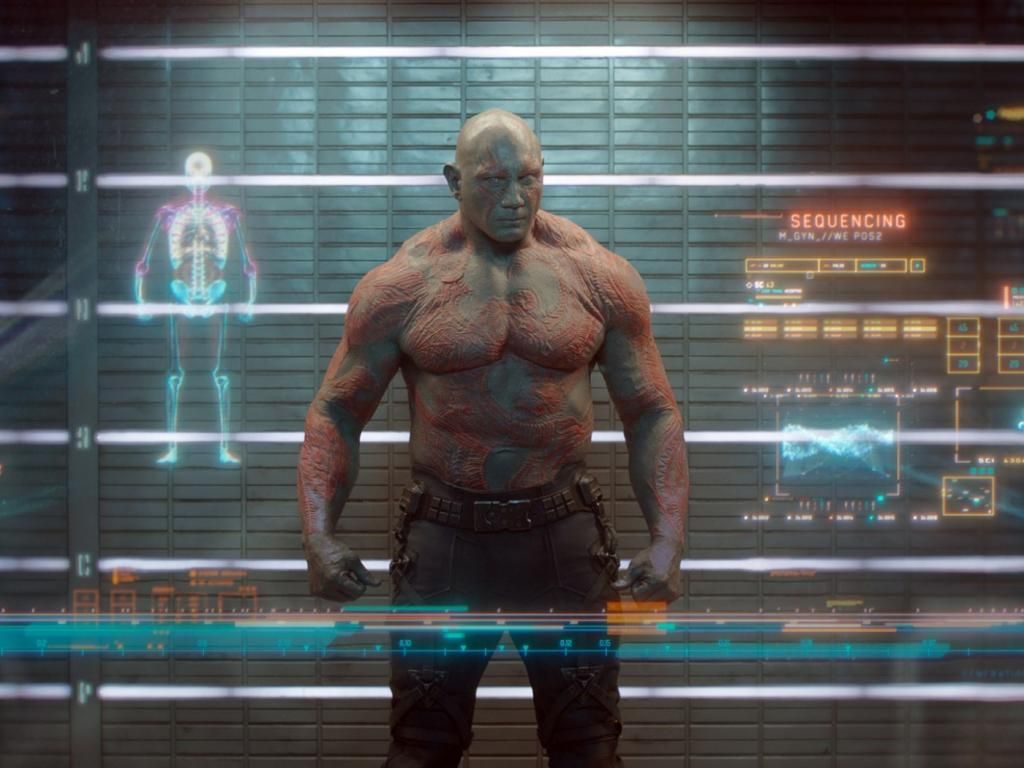 "I am Groot." Groot is our strong, royal tree who is known for that one line. He is well done in the movie and has a few scene stealing moments. Great costume and he fits in nicely.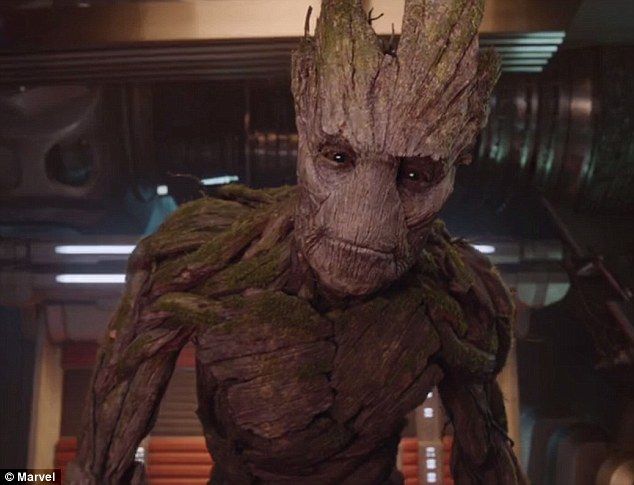 Before we get to Rocket Raccon, I have to talk about the script. Incredibly well written. It embodies these characters with just the perfect formula of humor. Good pacing and nothing is wasted. James Gunn and Nicole Perlman deserve a standing ovation.
Rocket Raccoon is the heart of the Guardians. He's a loud mouthed, lovable, wicked raccoon. He's partner in crime with Groot, and if you screw up this character, your whole movie falls apart. I didn't even realize Bradley Cooper voiced him- bravo. Rocket Raccoon is beautifully scripted. He's not kiddy, but he's not adult enough to alienate kids. He's still ready to rumble and his quick wit pulls from the comics. I was terrified of his 'Hollywoodfication', but the execution is done right.
With a budget of 117 million for their CGI, I was impressed that it was not massively overdone to the point where my eyeballs would scream for mercy.
One thing I have to talk about is the soundtrack. Amazing. The last time I enjoyed a soundtrack this much was Project X. Old school, addictive, and well selected.
So should you actually get dressed and go to outside for this movie? Yes. Yes. Yes. It is worth the trek. The only thing that will be better is the bluray!
Ratings: 5 out of 5 Duffies